Other Machines
In this category you can find all other recycyling maschines we sell.
We still enlarge our stock of recycling maschines. If you did not find a maschine you need, please contact us. We will find it for you and give the best offer.
MACHTEK MDT-300 Hard Disc Crusher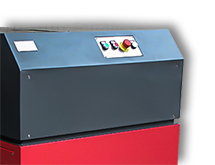 Hard Disc Crusher:
Power 2.2 kW
Number of blades: 3
Effeciency: 550 - 600 pcs./h (standard hard disks)
MACHTEK MBS-3000 Glass Bottle Crusher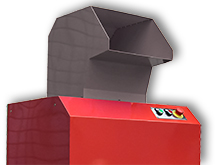 Glass Bottle Crusher:
Power: 3 kW
Inlet opening size: 370 - 220 mm
Effeciency: 1500 - 3000 kg/h
Hydraulic Guillotine MACHTEK G-240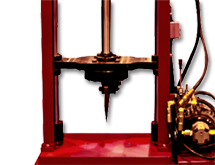 Hydraulic Guillotine:
Engine power: 5 - 7,5 HP,
Max. efficiency of the pump expression: 5 - 6,5 cm3,
Weight: 550 kg.
Recycler for Electric Engines MACHTEK RSE240 MK2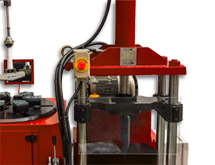 Recycler for Electric Engines:
pressure power of guillotine : 3,75kW,
max. diameter of electric engine to be cut: 330mm,
two replaceable blades with different width.