Andre Genbrug Maskiner
I denne kategori kan du finde alle andre hæveautomater vi sælger.
Vi har stadig forstør vores lager af genanvendelse maschines. Hvis du ikke fandt en Maschine du har brug for, så kontakt os. Vi vil finde det for dig og give det bedste tilbud.
MACHTEK MDT-300 Hard Disc Crusher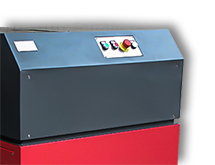 Hard Disc Crusher:
Power 2.2 kW
Number of blades: 3
Effeciency: 550 - 600 pcs./h (standard hard disks)
Hydraulic Guillotine MACHTEK G-240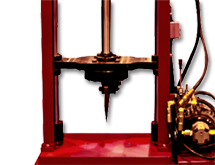 Hydraulic Guillotine:
Engine power: 5 - 7,5 HP,
Max. efficiency of the pump expression: 5 - 6,5 cm3,
Weight: 550 kg.
MACHTEK MBS-3000 Glass Bottle Crusher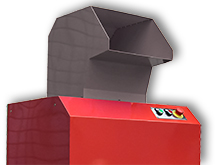 Glass Bottle Crusher:
Power: 3 kW
Inlet opening size: 370 - 220 mm
Effeciency: 1500 - 3000 kg/h